I'm pretty sure the gorgeous weather we've had lately is coming to an end. I hate the cold and I know even though I'll promise to still do stuff with the kids we will most likely spend our cold days stuck at home. But for now we've been really loving these last few days. Since the weather has been in the 70's (in November!!) we've spent a lot of time outside, even an ALL day park outing with
HQ and kids
. I love everything about fall- the colors, the leaves, the food... I've been trying to take more pictures especially in the late afternoon when the light on the leaves looks so great, so enjoy some pictures of our last few days of fall. Sorry if they are really little, I tried.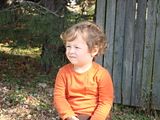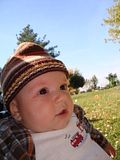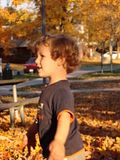 Can you find the kids?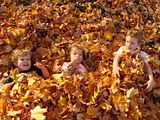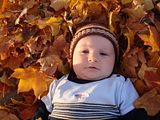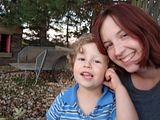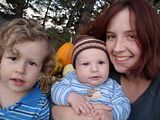 Does it get better than jumping into leave piles?