Earlier this summer we got a pop-up camper, we finally got a chance to take it camping this weekend. It's nice and I slept much better than if we were in a tent! Plus there is so much room in there!
Mike's brother bought an awning to use for the 4th of July every year and we are keeping it at our house. We took it with us to put over the picnic table and we brought Christmas lights to put in it. The kids (and us) loved having the lights!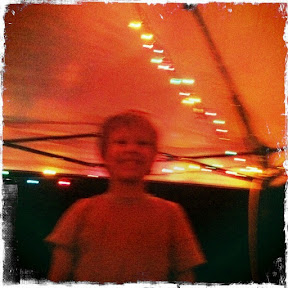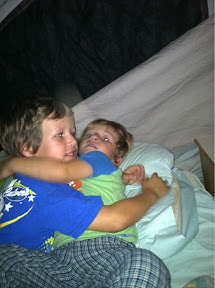 Saturday we did several trails
Including one through a little creek where the boys got to play for a while.
Rowan got to practice his balancing skills!
The park has an old homestead area that's really neat
Rowan begged to go up to the top of the observation tower and didn't even get halfway up before he wanted to come down. Mike and Eli made it a little more than halfway up. Me? I stayed on the ground!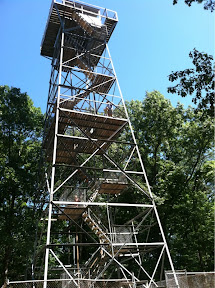 Eli was so excited that he did it!
We ended the weekend with a Cub scout event, Rowan is really looking forward to cub scouts. We are all exhausted and ready to be home. Now to just recover before leaving again on Friday to head to Michigan for a few days at the lake! At least we'll be staying in a hotel so it'll be a little less work for us!