Since it's been so hot lately we don't go outside much during the day. On the weekends we usually grill out a late dinner and eat outside when it's cooler. Tonight we had some after dinner cantaloupe.....
Then the boys discovered this odd thing Mike built to help move his pontoons(don't ask). It's kind of like a teeter- totter except it goes side to side and you stand.
When we finally come in we end the night with the projector and movienight!
The boys almost always pick Looney Tuned! They love this stuff and Rowan laughs like crazy during it!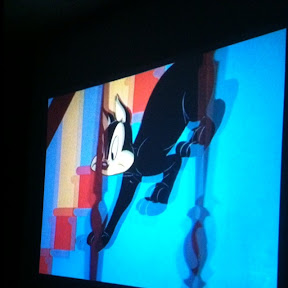 Of course we hope they'll sleep in since they stay up late but usually not. We won't stop hoping though!